Short stories
My first publications in fiction were short stories, around forty of them. Most are no longer available, except in archived editions, but others still pop up from time to time in anthologies. They are mostly science-fiction, horror or fantasy.
THE KIMOTA ANTHOLOGY
Horror, SF and Fantasy short story fiction by established and perhaps not so well known authors. Originally published in Kimota magazine in the 90's. In print form this anthology of nearly 60 stories would be more than 400 pages long.
KZINE ISSUE ONE
Kzine is a fiction magazine of Fantasy, Science Fiction, Crime and Horror genres mixed like an exquisite cocktail. This first issue contains seven short stories by Mike Chinn, Caroline Dunford, Martin Owton, Stuart Young, Julie Travis, Dom Norum and Alex Shvartsman. In a mixture of genres from crime to fantasy to science fiction with a little humour thrown in.
KZINE ISSUE TWO
Kzine is a new fiction magazine of Fantasy, Science Fiction, Crime and Horror genres mixed in strange and wonderful combinations. This second issue contains eight short stories by Caroline Dunford, Robert Neilson, Keith G. Laufenberg, Billy Wong, Donald Jacob Uitvlug, Walter Campbell, Richard Pannbacker and W.P Johnson. Discover a mixture of genres from crime to fantasy to science fiction with a little humour thrown in.
KZINE ISSUE THREE
Kzine is a magazine of science fiction, fantasy, horror and crime sometimes with the genres mixed. This issue has stories by the following new and established authors: Anthony Eichenlaub, Caroline Dunford, Don Norum, Milo James Fowler, J. Michael Shell, C.I. Kemp and Ian Welke.
SHIVER
A selection of spooky, scintillating, and scary stories from some of Accent Press's best-loved authors.
Featuring gruesome crime from Bill Kitson and Andrea Frazer, a frighteningly modern fairy tale from Helena Fairfax, ghostly goings-on from Christina Jones, David Rogers, Jane Risdon, Marie Laval, and Tricia Maw, a twisted take on a national pastime from Cara Cooper, and the supernatural side of reality TV from Caroline Dunford.

So this Hallowe'en, if you're hankering for a haunting, could murder a mystery, or are prepared to be scared – let Accent make you shiver.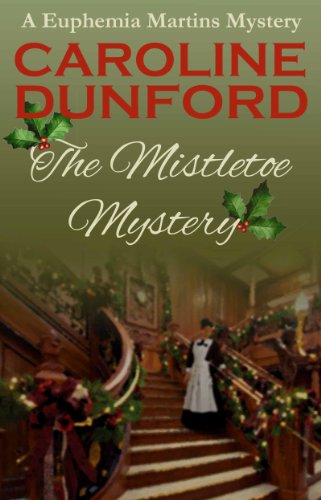 THE MISTLETOE MYSTERY
It's Christmas, and Euphemia is again working for Bertram Stapleford at his ill-fated estate in the Fens, White Orchards. As it's Bertram's first Christmas at White Orchards since he purchased it, he has a sudden desire for a big Christmas party – which creates a huge task for Euphemia, one which her normally excellent staff are reluctant to take part in. For, as she struggles with her responsibilities, Euphemia learns that White Orchards is built on the site of Hadwell House, a manor which suffered a terrible fate one Christmas Eve …
As Christmas draws closer, and people start behaving strangely, there is a palpable sense in the air that something is very, very wrong. Forming an unlikely alliance with Bertram's step-sister Richenda, Euphemia tries to prevent disaster befalling the entire household, and faces her most terrifying mystery as she sets herself against seemingly supernatural forces…
HOLIDAY FLING
Perfect for those long afternoons by the pool, this collection features contributions from Accent's best-loved writers, from sexy summer reading to rollicking good romances. Holiday Fling is the must-read summer eBook!

Including: Just the Two of Us - Christina Jones, The Cruise - Jane Bidder, Breaking Through - Gill Sanderson, The Difference Between Us - Laura Wilkinson, A Lady's Fancy - Eve Bourton, Greek Gifts - Jan Jones, Waiting for Take Off - Caroline Dunford, Dancing Naked on the Lawn - Grace Wynne-Jones, Winter Break - Jane Wenham-Jones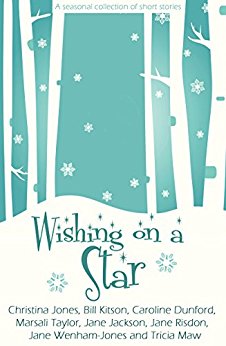 WISHING ON A STAR
Christmas comes but once a year … so get into the mood with this fantastic feast of festive tales from Accent Press!

With some brilliant short stories from best-selling authors, there's something for everyone: Yuletide laughs from Christina Jones and Tricia Maw, an Edwardian Advent from Caroline Dunford, some Christmas criminality from Bill Kitson and Marsali Taylor, and heart-warming episodes from Jane Wenham-Jones, Jane Risdon, and Jane Jackson, 'tis the season for jolly good reading!